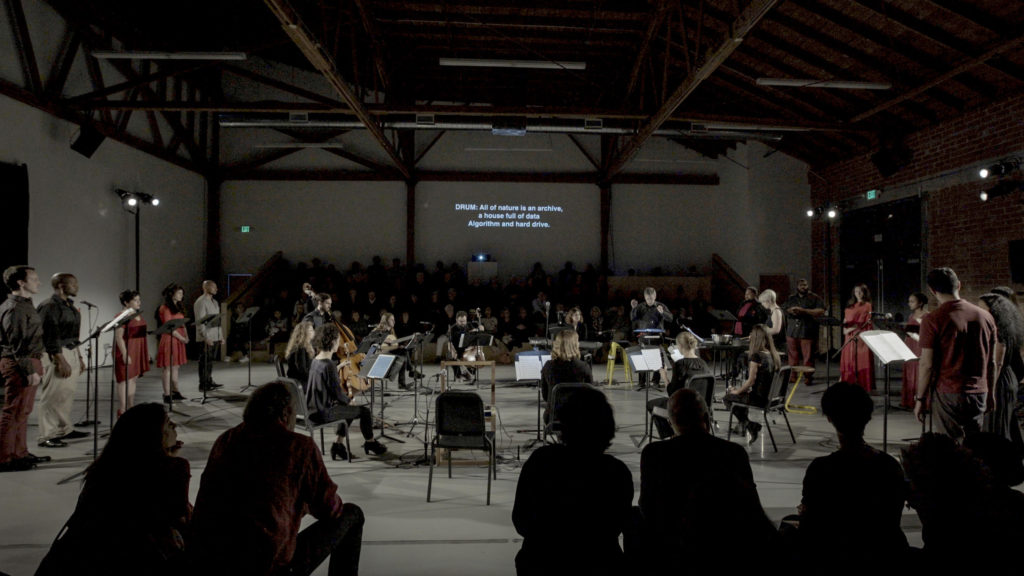 When The Industry sets out to make a large-scale multidisciplinary production, it is crucial that each element has time to develop and coalesce with the next. And because we are making opera and music is driving the work a musical workshop becomes a particularly significant step in the process.

In early May, we workshopped our latest opera-in-progress Sweet Land at L.A. Dance Project with our creative team –composers Raven Chacon and Du Yun, librettists Aja Couchois Duncan and Douglas Kearney and Co-Directors Cannupa Hanska Luger and Yuval Sharon. During the week, the creative team worked on the score with the instrumentalists and singers and met with design team members to envision major production elements. The workshop culminated in a concert of excerpts from Sweet Land, past work from the composers, and a special live improvisation by the composers to a film by Martha Colburn.
In his remarks, co-director Yuval Sharon asked the BIG questions that are at the heart of this work:
"Sweet Land is an opera that is both a reckoning with American history and with opera itself. At the heart of our inquiry are a series of questions: Who is telling America's story? How can opera participate in an experiential 're-write' of that story? What can music and theatrical representation rectify that history books or documentaries cannot? And the most important question of all: How can the process of creating this work of art reflect the society we actually want to create?"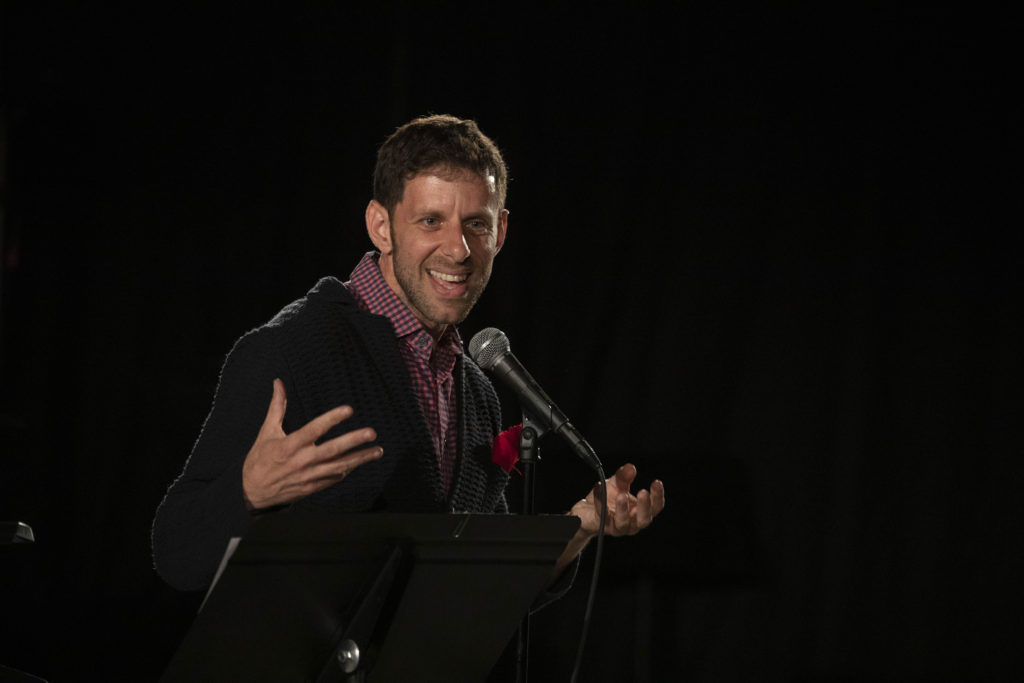 From this workshopping process, we learned that it is invaluable to our artists to see and feel how the music and words at this stage feel in a room live with an audience. It is energizing for everyone to continue to create and build on the momentum of a "sneak peek".

Through feedback, we learned that our audience is excited to see The Industry taking on a "powerful and expansive" topic. From the audience surveys, the three words used most to describe the concert are "Challenging, Powerful, Excited". However, the concert left many wanting more, including "talkback sessions with the creative team to dig deeper the content and process".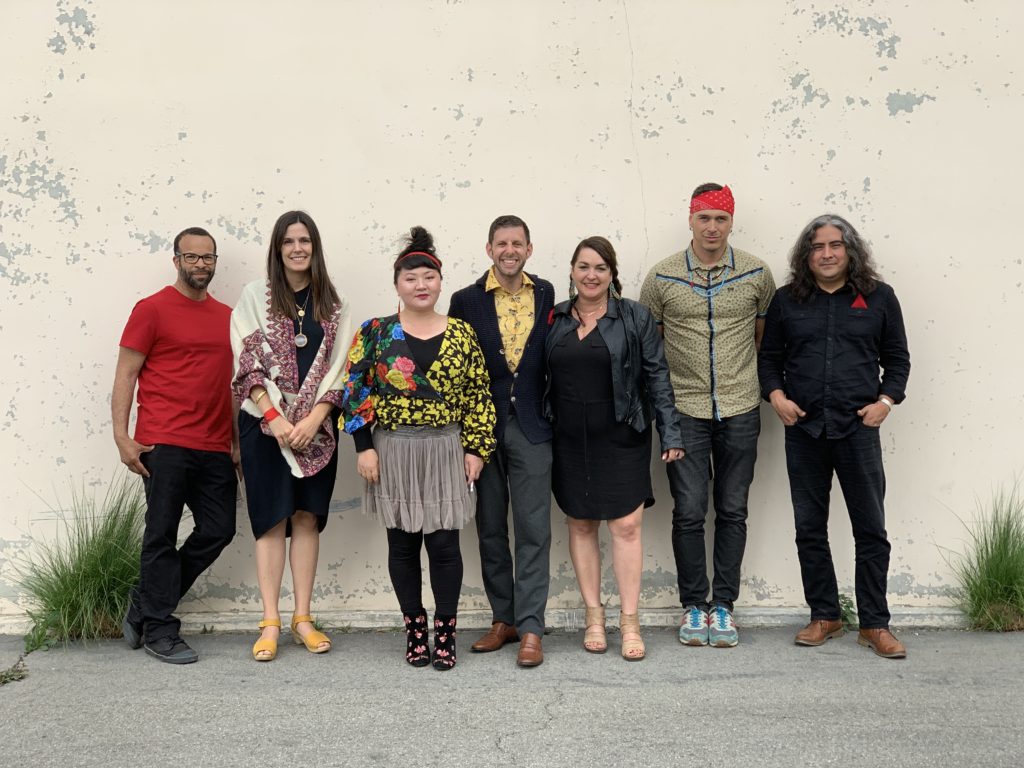 For the remainder of this year, we will continue to build and work with the design and production teams to bring this piece to life beginning February 29, 2020. Sweet Land is our first major independent project after three years of collaborations with the LA Phil. We are all so excited to be on our own to create an experimental and unique performance experience from scratch and to build a group of supporters and fans to take on the journey with us.

Won't you join us by donating to Sweet Land today?