Hopscotch recording out January 13, release concert January 20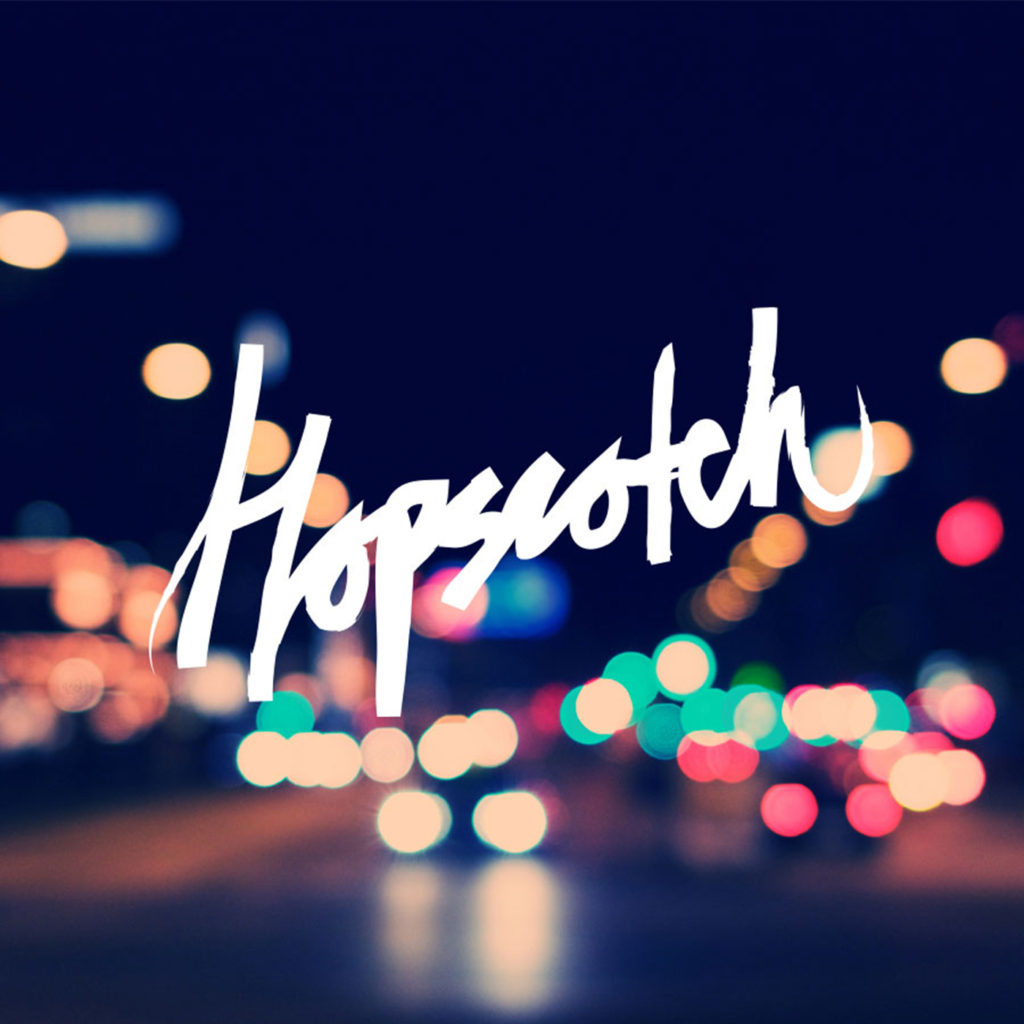 The Industry drew international acclaim last year for Hopscotch, a revolutionary mobile opera that took place in cars and public sites around Los Angeles. The recording will be released on January 13 via The Industry Records, and is available to order now by clicking here.
To mark the occasion, a release event titled "Hopscotch in Concert" will take place on Friday, January 20 (7:30 pm) at the University of Southern California's Newman Recital Hall. Hosted by Yuval Sharon, it will be the first live concert of songs from the opera. The performance will be preceded at 4 pm by a panel discussion at USC's Wallis Annenberg Hall with members of the opera's creative team, plus journalists Mark Swed and Sasha Anawalt (moderator). Both events are free and open to the public.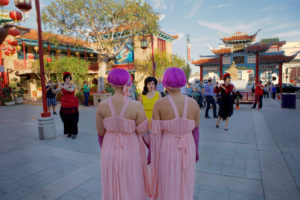 Hopscotch tells an original story of a disappearance across time. The version of Hopscotch presented in fall 2015 comprised 24 live "chapters" with music by six principal LA composers – Veronika Krausas, Marc Lowenstein, Andrew McIntosh, Andrew Norman, Ellen Reid, and David Rosenboom – to texts by six writers. In addition, ten animations with music by gnarwhallaby were posted online to offer the basic points of the story to all audiences. Audiences traveled from site to site along three routes in groups of four; the limousines that carried them also served as intimate performance spaces. Although an overall narrative emerged, a version of the Orpheus myth with the genders reversed, each group saw the chapters of this non-linear work in a different order. All told, more than 100 singers, musicians, and dancers performed. At the end, all the groups converged at a Central Hub for a climactic finale composed by Norman. Small wonder Alex Ross described Hopscotch in the New Yorker as "one of the more complicated operatic enterprises to have been attempted since Richard Wagner staged The Ring of the Nibelung, over four days, in 1876."
For this recording, Yuval Sharon and The Industry's Executive Director, Elizabeth Cline, distilled Hopscotch's four hours of music into 20 tracks lasting two hours and fourteen minutes. These include vocal scenes by each of the opera's six main composers, spoken-word episodes, and instrumental interludes; together, they form a dynamic portrait of this mercurial piece.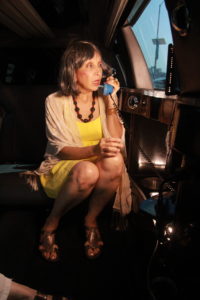 Says Sharon, "The live performance of Hopscotch was intentionally fragmentary and incomplete, an open-ended drift through our perceptive experience of city life. Our recording of Hopscotch offers something different: a sense of the total picture and a chance to appreciate the individual contributions from six of LA's best composers. Although the 'beginning-middle- end' dramaturgy was never part of the original intention of the work, we hope this record fills in the missing pieces and showcases the diversity of viewpoint at the center of what Hopscotch represents. In the spirit of the Julio Cortázar novel that inspired this project, the best way to recreate the Hopscotch experience may be by shuffling the tracks." In that spirit, the accompanying 50-page libretto booklet lists seven playlist suggestions,grouping the tracks by route (Green, Yellow, Red); by composer; by librettist; "Just the Story;" and "Just the Music."
The booklet also features a Foreword by Alex Ross, a dialogue between Sharon
and Hopscotch dramaturg Josh Raab, essays by Elizabeth Cline and Music Director Marc Lowenstein, a diagram of the three routes, and more. Given the unlikelihood of another production, the Hopscotch recording will serve as a unique documentation of this singular opus.
Hopscotch Release Events
Panel Discussion
Friday, January 20 (4 pm)
Wallis Annenberg Hall (ANN), Room L105A
3630 Watt Way, Los Angeles
A fascinating conversation with arts journalists about producing live performing arts in L.A.'s public spaces, and listening to the music of an opera outside of its original context. Panelists include composers Veronika Krausas and Marc Lowenstein, Yuval Sharon of The Industry, and arts journalists Mark Swed and Sasha Anawalt (moderator).
Hopscotch in Concert
Friday, January 20 (7:30 pm)
Newman Recital Hall (AHF)
3616 Trousdale Parkway, Los Angeles
RSVP begins December 7, reserve tickets at http://crue.usc.edu/visionevents/visionsEvent_localist.php?event_id=679104
This special evening emceed by director Yuval Sharon will be the first live concert of songs from the opera. Six chapters from the work will be performed (one from each of its six composers), including the expansive choral finale by Andrew Norman.