Congratulations MacArthur fellow Yuval Sharon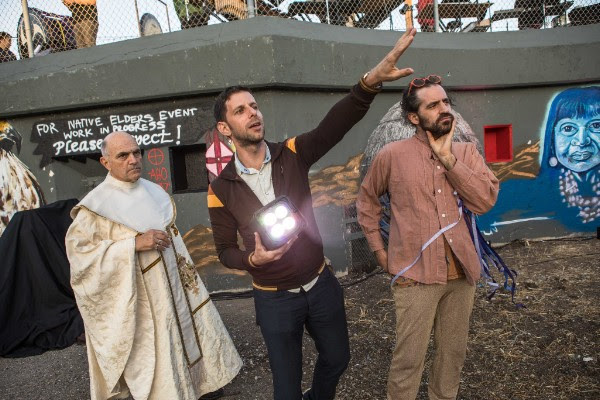 Photo courtesy of the John D. & Catherine T. MacArthur Foundation.
Dear friends,
On behalf of The Industry I want to share some very exciting news–it was announced today that our founder and artistic director Yuval Sharon was named a 2017 MacArthur Fellow from the John D. and Catherine T. MacArthur Foundation.
The Foundation website describes the award in full, however there is one part of that description that summarizes this wonderful program so well:
Although nominees are reviewed for their achievements, the fellowship is not a lifetime achievement award, but rather an investment in a person's originality, insight, and potential. Indeed, the purpose of the MacArthur Fellows Program is to enable recipients to exercise their own creative instincts for the benefit of human society.
From our very beginnings, Yuval had a vision for The Industry as a place to explore opera through the collaborative process. Seven years later, we have grown to see endeavoring these large-scale productions as an investment in the potential of people and ideas. In my time working with Yuval I have found that he always inspires his collaborators and audiences to challenge their expectations–the expectations we have of ourselves and the expectations we have of the impact of art-making. Yuval's projects rise to heights that can only be reached when we aspire together to create a world in which we want to live.
Congratulations Yuval, and we are all excited to continue creating impossible projects together.
Onward!
Elizabeth Cline, Executive Director and The Industry Family