Welcome New Board Members!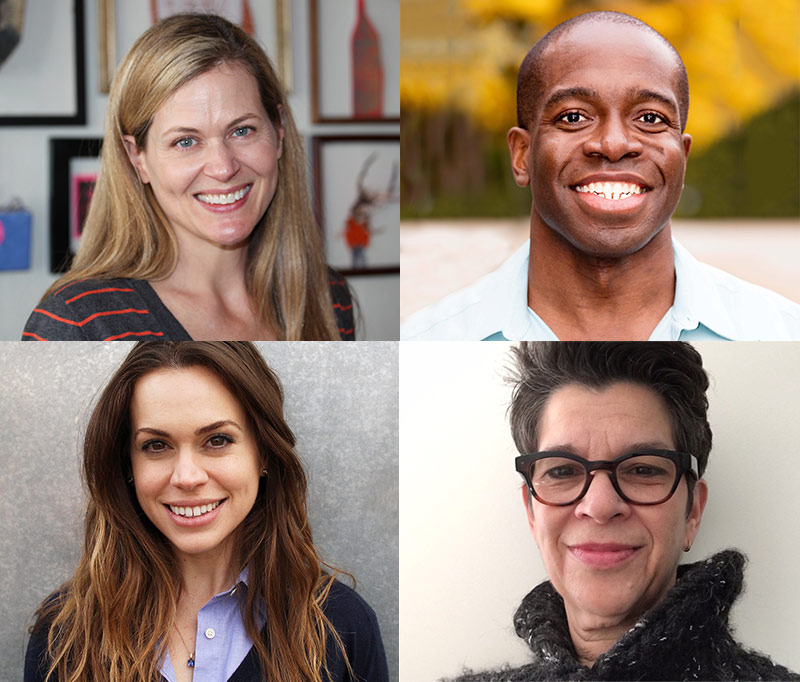 The Industry is thrilled to welcome four new members to our Board of Directors. With their expertise and passion for the arts, The Industry is poised to make an even more substantial impact towards culture in Los Angeles and beyond. Please welcome Christine Adams, Lexa Morris, Chiedu Egbuniwe, and Debra Vilinsky!
Christine Adams currently serves as Legal Counsel for The Broad Foundations, a position she has held since March 2014. Before that, Christine served as an Assistant United States Attorney in the Criminal Division in the United States Attorney's Office in Los Angeles for 11 years.
Lexa Morris is the Executive Director of The Artist First, an independent nonprofit arts organization dedicated to providing resources for emerging artists in Los Angeles. Before taking on this position, Lexa served as Annual Giving Programs Associate at LACMA.
Chiedu Egbuniwe is a filmmaker and currently works as a technology and software trainer and consultant at Milbank Tweed Hadley & McCloy. Previously he worked as a freelance editor at Film Video Arts. He is currently serving on the LGBT Committee of the Writers Guild of America and on the Board of Directors of Outfest.
Debra Vilinsky is in private practice as a psychiatrist and psychoanalyst. She consults and trains medical students, psychiatry residents, and graduate psychoanalytic candidates at The David Geffen School of Medicine at UCLA and the New Center for Psychoanalysis. As an 826LA volunteer, she works with high school students to craft personal essays and other reflective personal narratives.