New Opera is the Greatest Adventure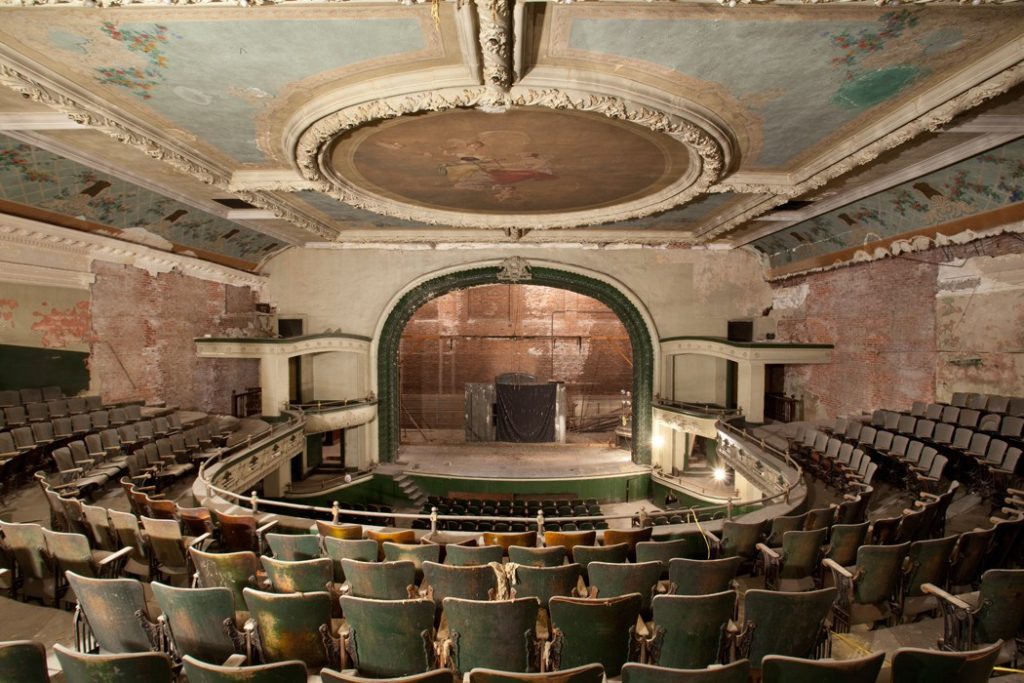 From the very beginning, The Industry was an adventure. Born with no start-up support and in a challenged economic climate, the idea to form a DIY company focusing on new and experimental opera came across as bold to some optimistic friends, harebrained to other more rational ones. More than one person nicknamed me Fitzcarraldo—and I couldn't be sure whether that was a compliment or a premonition.
This coming September will mark four years since I registered the new company for fiscal sponsorship, and it's amazing to think how far we've come in so little time: two large-scale productions under our belt, the second one (INVISIBLE CITIES) a Pulitzer Prize finalist; the first West Coast workshop of new American operas, First Take; and the beginning of our Highway One series, celebrating California's countercultural musical history, with a large-scale performance installation of Terry Riley's IN C. In four short years, we've established a national reputation and inspired new audiences for opera. Fitzcarraldo did, in fact, succeed in getting his boat over that mountain!
With so much success to build from, it might surprise some to hear that The Industry finds itself at a crossroads. In one direction lies the conventional road of institutionalization, which sometimes seems like the inevitable one: our small artist-driven company is growing, and we are starting to be compared to institutions both locally and nationally. But even as our company's roots in Los Angeles grow deeper—we now have a nine-person board of directors, two full-time equivalent and three part-time employees, and almost 300 individual donors—that road is the one we must vehemently avoid.
What lies at the end of that road? For many, the finish-line of institutionalization looks like this: an annual, predictable schedule of performances; an unwieldy organizational structure; tenuous sustainability. External forces begin to call the tune, rather than the company's inner-drive, the fire and curiosity that brought people together in the first place. In short, taking risks becomes less and less possible — and less and less desirable.
There are certainly examples of companies that balance their institutional requirements with the art they make. But The Industry has a powerful opportunity to reimagine how opera can be created and produced in this country. We have an opportunity to create a new model—the other, far "less-travelled" choice at our crossroads; much less certain but much more vital, more necessary.
Re-imagining opera creation is where we started from: we already have three examples of very different collaborative models that defined the results of CRESCENT CITY, INVISIBLE CITIES, and IN C. With the First Take With the First Take workshop, we offer composers and writers an invaluable incubation on the path towards full realization, and the results are already fantastic — four of the six works featured in last year's First Take have already secured future performances. The projects currently in development aren't forced into a pre-existing model of how operas come to fruition. They aren't tailored to our theater or required to be written for our salaried orchestra — we have neither. Instead, everything The Industry produces stems from the pursuit of an ideal realization of a new work. This is an exciting place and a unique position for the field of opera.
Re-imagining how opera is produced is the more arduous prospect at this point, and it's where the conundrum of institutionalization becomes most dangerous. The Industry's biggest challenge right now lies in creating a sustainable structure that supports the art we make. We need an infrastructure to keep creating, but we can't sacrifice the nimbleness, flexibility, and focus on the creative process that has defined and must continue to define who we are. The Industry of the future, as I imagine it, sustains itself with a structure that is itself sustainable. And nothing is there that isn't fully aligned with the artistic creation.
Here is where boldness and unconventional thinking is as important as the audaciousness that defines our artwork. Resisting conventional institutionalization while building an infrastructure is a precarious high-wire act—and it is the only path we can take.
We are defining our path with questions. First and foremost: How do we align structure and artistic values, creating a functioning operation that reflects the art we create?
Another question: What if we resist the the pressure of "seasons" and "subscriptions" and instead let the demands of the work-in-progress dictate the timeline of realization? How can that process be sustained?
Or how about this: Where can we look past a non-profit model that feels more and more out of date? Can commercial avenues be a source of support for us, even as we abide by the rules of our 501(c)3 status?
Finally, let's challenge the concept of "institution": Instead of an institution, can The Industry be defined by a shared aesthetic, or shared ideals? Rather than solidifying into institutional form, can those ideals befluid and adaptable (without being schizophrenic)?
If so, what would some of those ideals be? Here might be a few of them:
For the audience to be transformed by the artwork, the artists must first be transformed by the experience.
Opera is a contemporary form, and a collaborative method of creation is inherent to its definition.
Reaching for what appears impossible is a vital part of opera's aspirational power.
The making of a performance is a social activity that offers the audience a microcosm of utopia.
New music, new ideas, and new experiences offer a continually expanding understanding of the world. New opera is the greatest adventure.
Maintaining the adventurous spirit that first brought us together here is our first priority. The structure that is forming around the art is a work-in-progress but has the potential to offer as large an impact on the field as the operas we are producing.
That's the adventure that is just beginning.