A Mobile Opera for 18 Cars: Our New Operatic Experience is in the Works!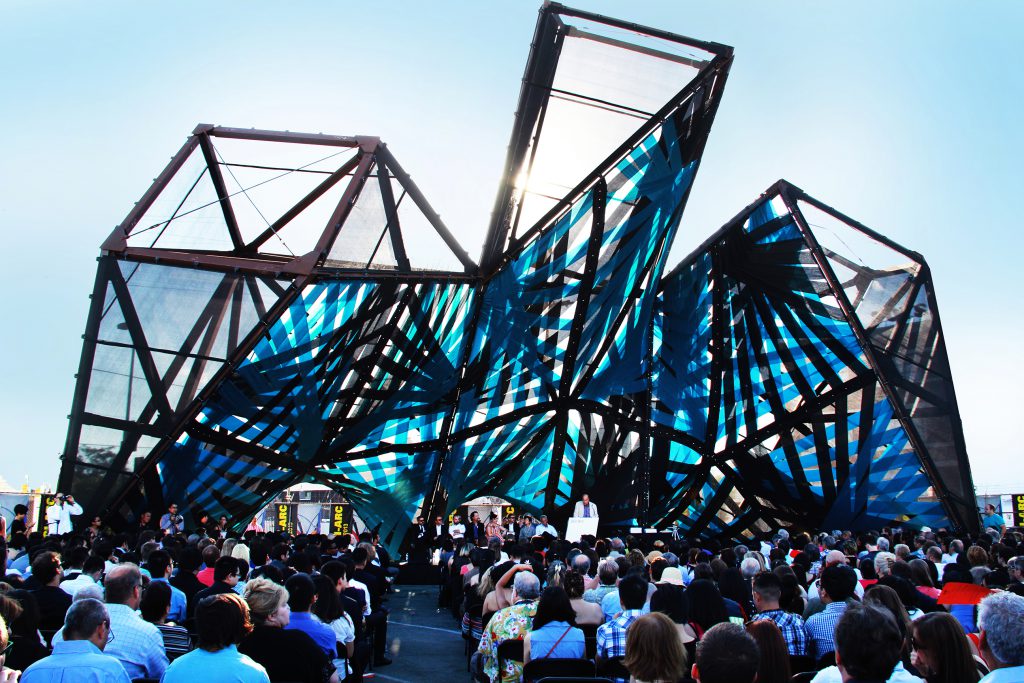 Looking back, it's hard to imagine a time before INVISIBLE CITIES was a success story.  But the path there was anything but certain: creating that production was an enormous leap of faith for everyone involved—artists, funders, transit authorities, you name it.  In the many sleepless nights leading up to opening night, I needed a tactic to cope with the million-and-one potential pitfalls of that project.  That's when I thought:
What would be harder than this project that will start to make this one look easy?
It was around that time that a new idea emerged.  Jason Thompson, the projection designer for both INVISIBLE CITIES and CRESCENT CITY, suggested something that instantly took root in my imagination:  What about a show involving driving?
What if the multiple chapters of one story sprawled out over the city streets, and cars — 18 of them — connected you from one moment to the other?
What if the singers and actors were sharing the car with you and interacting with musicians, dancers, and actors on the streets surrounding you?
Driving has defined life in Los Angeles, for better and for worse.  Why shouldn't it be the kernel of a performance idea for this city?
There's nothing we take for granted as much as the city we live in, the evolving backdrop of our everyday lives.  But the environment around us should be a constant source of the unexpected, full of surprise, inspiration, and provocation.  Some of the most exciting elements of INVISIBLE CITIES were the unpredictable collisions of artists with everyday life, as singers mingled imperceptibly with the daily activity of the train station.  With this new project, I want to bring that idea out into the streets, as the performance surrounding each vehicle will offer all kinds of unexpected engagement.
The project will premiere in Fall 2015, and the piece will come into sharper focus in the coming months.  But in the meantime, check out this short video introduction to the experience that we're calling HOPSCOTCH: